The Phoenix Foundation at the Botanical Gardens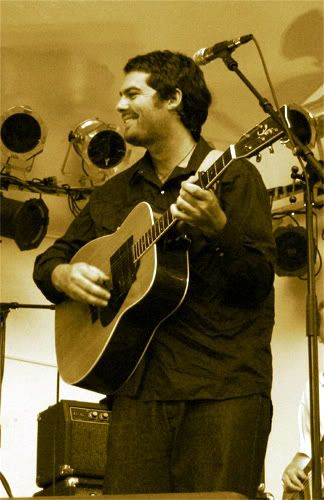 The general consensus was that there were fuckloads of people at the Botanical Gardens Soundshell this evening to see the Phoenix Foundation play. There's something quite special about live music outdoors, and there's always something special about the Phoenix Foundation. There aren't many bands that know how to build tension and really work a crowd - but these boys seldom disappoint. I tried out a few different settings on my camera as you'll see... unfortunately I didn't get any pictures of Richie - too many drums in the way!
Sam
Luke
Will
Conrad
Warner
Luke
Sam
Their second album should be out in April... just quietly, I've heard a few tracks, and it's sounding sublime.
Labels: img, music, Phnx Fndtn