Cortina!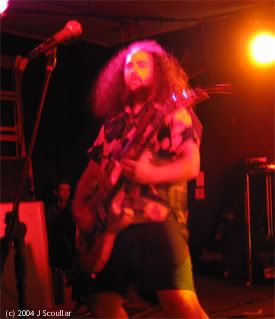 Ace Hurt is totally my new hero.
The gig last night was
epic!!
Cortina played all the tracks off the demo CD, ie
2001 Ways to Love Me, I Am Not An American, Entity,
the
Industrial Song
and more, and the crowd were writhing joyously in their collective palm.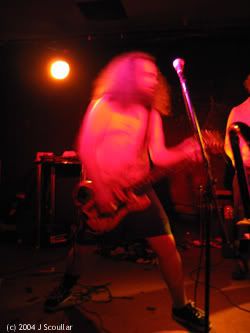 Backing tapes, outstanding riffage, unbelievable camel-toe, Dreamboy, electro synth organ substitute, a ride-on child's toy and more! The set concluded on an uncertain note, following an encore of
Love Grows on Trees
, with the band undecided as to whether they ought play some more or stop. The crowd consensus was a definite 'more!!' but Cortina were convinced that what was needed was in fact more beer.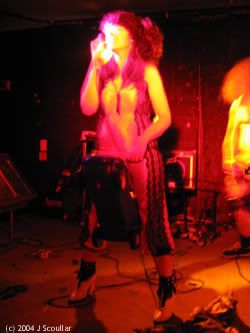 Bek goes off... Can you
see
those boots?!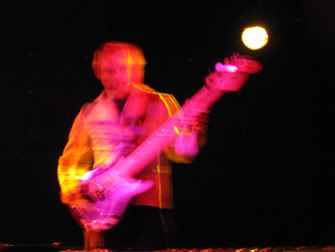 Dreamboy looked dreamy throughout, as he should.
Camel-toe never looked so good!!
Ace sent the girls into a spin partway through the set when he removed his hawaiian shirt to reveal the words 'FUCK YEAH' scrawled in vivid on his torso... This morning I awoke to the strains of distorted drum machine loops - and I thought so too.
Labels: music