SJD and Ghostplane
I saw
Ghostplane
and
SJD
at Indigo last night. It was cold and rainy, but the trip out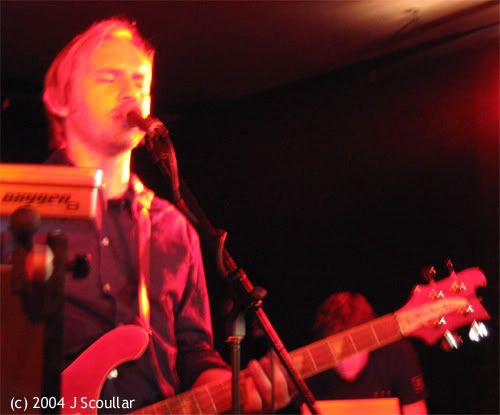 was well worth it. Ghostplane played so well, and SJD was just superb – and a lot more at ease than at Bodega with
the Inkling
in late August. It wasn't a huge crowd, which meant lots of room for dancing.
To demonstrate my ultimate fangirlness, after SJD's completely satisfying set I conspired to pocket the setlist, which was taped with black masking tape to the wall bordering the stage. (Apparently I collect SJD setlists.) I hung around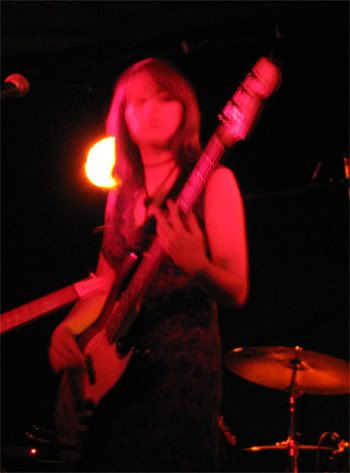 once the set was over waiting for my opportunity and without any drama persuaded the sound man to pass it to me. Which means I can break the trend and actually be knowledgeable about
which songs they played
! I particularly enjoyed
Rising Falling Rising, Track,
and
State
… and
From A to B or Not To Be, Witness,
and *especially*
Down A Hole… Guiding Light
was the encore.
The Place is Surrounded
came up early on, mmm lovely song. So I think I've probably made it abundantly clear by now that I really dig SJD and
Southern Lights
is probably
one of my top three albums of the year.
It was a lovely relaxed gig, and it made me all warm and happy.
Labels: music